Read Time:
3 Minute, 4 Second
Why COP26 is so important? What is the meaning of COP26? When does COP26 end? What is happening in COP26?
I have been asked hundreds of questions as a journalist when people heard about COP26. I saw some people criticize the summit on the internet. So, I decided to spread out a quick update about the first 4 days in Glasgow.
The 2021 United Nations Climate Change Conference, often known as COP26, is the 26th conference of the United Nations Climate Change Conference. It is now happening in Glasgow, Scotland, inaugurated on October 31 and November 12, 2021, and the conference is chaired by British Parlimanterian and Cabinet member, Alok Sharma. Around 120 World leaders from Joe Biden, the US President to PM of Andorra are joining the conference. The summit would be attended by far more than simply world leaders, environmental activists, public and private officials over the period of 13 days.
Let's go through a quick fact sheet of this event and the last 4 days progress.
Here's what you need to know:
People questioned about high number of Private Jet arrivals carrying elites to the summit? (Do you think that it is unfair?)
Poland as EU member and 17 other worldwide nations to agree a major deal to end coal. Possibly 40 countries would be in total.
Fresh deal worth $10.5 billion, will support green energy projects in developing nations.
UN and the Host didn't forget to blame the pandemic as frustrations grow over long waits and it's made delay to response climate emergencies.

People get angry about private Jets and that sort of complaints, conduct a protest outside the main summit venue calls out 'greenwashing' by giant corporations. (I guess these greenwashes won't last as some throw bucket of paint at million dollars airliners.

Satellite monitoring of emissions from countries and companies 'changes everything,' Al Gore says.
Sadiq Khan, London's mayor, makes the case for cities as climate leaders: National governments 'can't do it by themselves.'
Joe Biden is taking 180 degree turn from Trump's "Say No to Paris agreement policy". It seems the US president is so exciting to fight climate challenges.

While the UK PM Boriss Johnson decided to travel by train for many summits within UK, 'The planet is in serious trouble,' says Scotland's leader, Nicola Sturgeon.

(is it a race between Scotland and England?).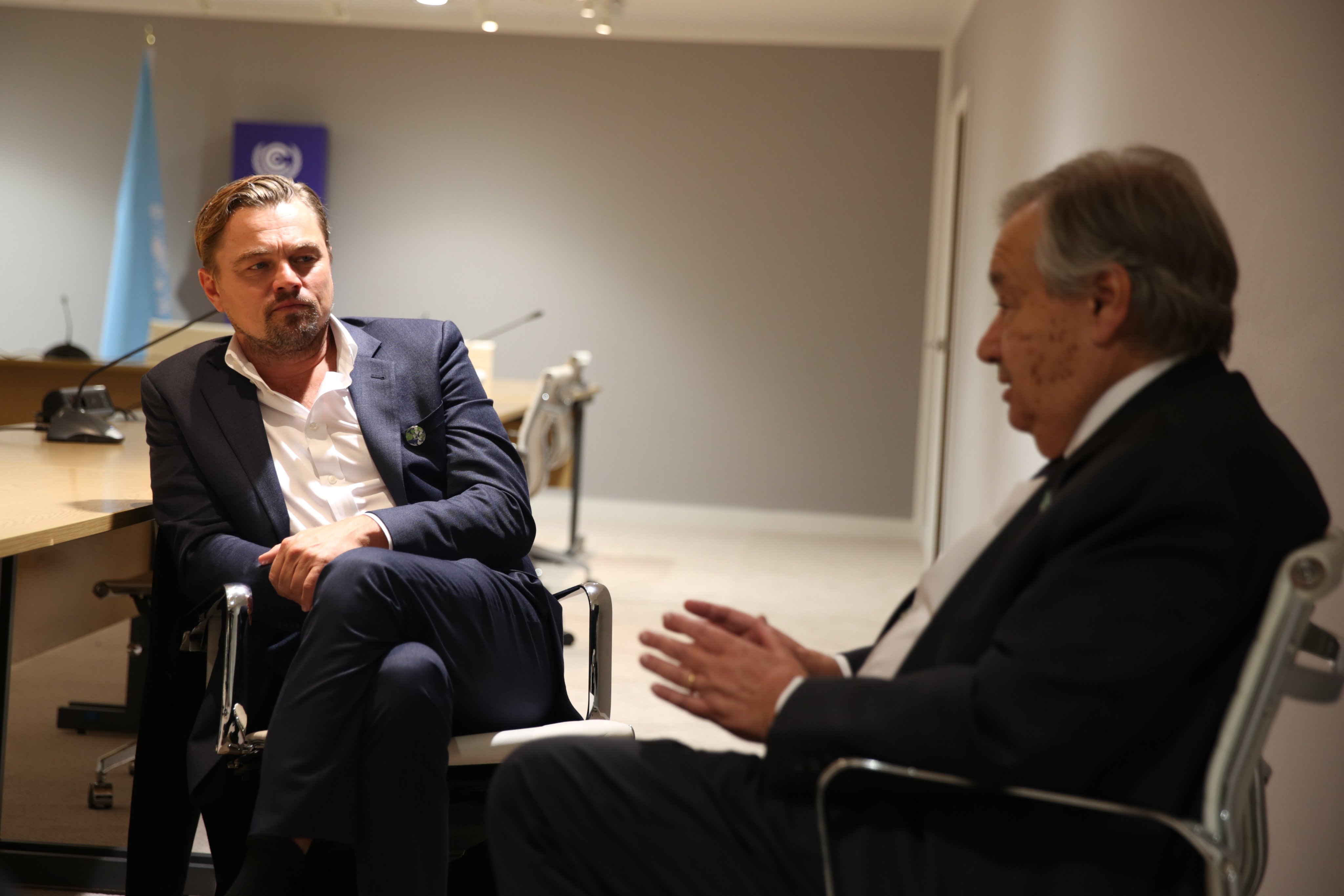 7 Oscar Awards winning Hollywood star Leonardo DiCaprio attended on COP26 summit by his own commercial trip. He has become a big envrionmentalists after his Oscar hunts. He has announced that his meeting with UN Secretary António Guterres was very productive, by posting some pictures of his 101 meeting.
I referred to New York Times articles to dig some important reporting to prepare this summery for you. As I am not possible to participate in Person to Glasgow, I am referring best possible sources to summarize and make clear the story. If you regularly visit my blog, you can see the simple and clear story of any highlights of World news or travel stories that you may need to know.
Please follow me on
Twitter, Instagram, Facebook, Pinterest, TikTok
Subscribe to my main YouTube channel to watch videos.