How is the Bollywood actress Kalki Koechlin related to Eiffel Tower Paris?
She is one of my beloved actresses. Paris and the Eiffel Tower where I find my inner peace. So, I made this article. – Anu Bernard
How is this Bollywood star personally related to Eiffel Tower in Paris? It's Indian-born French-Bollywood Actress Kalki Koechlin. While I was doing a video for my YouTube Channel, I discovered that Kalki Koechlin is a descendant of the person who did the original drawing of Very Famous French World Wonder Eiffel Tower.
Eiffel Tower was built in 1887 – 1889 period in Paris, France to mark the 100th year anniversary of storming to Bastile. It was the prime moment of the historic French Revolution. France was celebrated the 100 year anniversary in 1889 with the Paris World Fair. Eiffel Tower was the curved arch entry point of the Fair. It was a majestic monument to the 19th century as well as today.
We have heard one name behind the Great French monument. It's the Designer Gustave Eiffel. It is true and he was the chief mastermind behind this operation. But, he had a team. The Original design of the Eiffel Tower was done by one of his chief Engineers. He had two chief engineers and one architect under his leadership.
Mr Maurice Koechlin & Mr Émile Nouguier were the chief engineers and the structural engineers of the tower. Mr Stephen Sauvestre was the Chief architect. As you guessed, Engineer Mr Maurice Koechlin was the great grandfather of Kalki Koechlin.
Kalki's Mom Joël Koechlin and Françoise Armandie, who came to India from Angers, France. Koechlin's parents are devotees of Sri Aurobindo, and she spent a significant amount of her early childhood in Auroville. The family later settled in Kallatty, a village near Ooty in Tamil Nadu, where Koechlin's father established a business designing hang-gliders and ultralight aircraft.
Actually, she is coming from wealthy and elite family background and she has studied at Goldsmiths, University of London. She has studied acting and performing arts. According to the Wikipedia
"She is known for her unconventional body of work in the Indian film industry, she is the recipient of such accolades as a National Film Award, a Filmfare Award, and two Screen Awards. Although a French citizen, she has been brought up and lived most of her life in India."

Wikipedia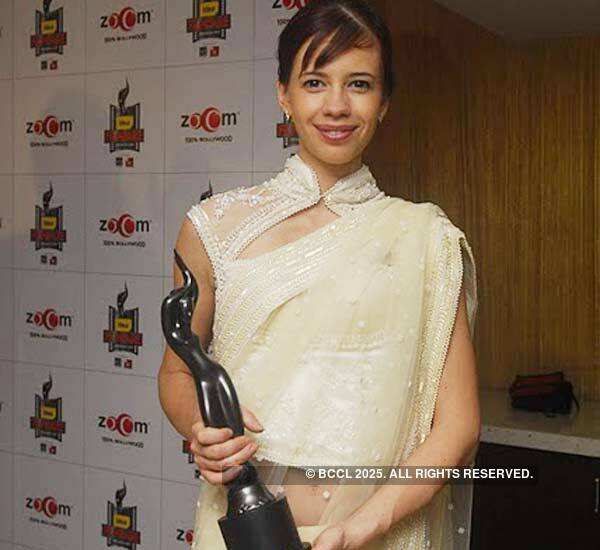 If you are really interested in Kalki's Great grandfather's contribution to our beloved Eiffel Tower, I am leaving my video below for your pleasure. Do not forget to subscribe to my YouTube Channel and share this story with your friends.